Comhairle Scoile/School Council
Comhairle Scoile/School Council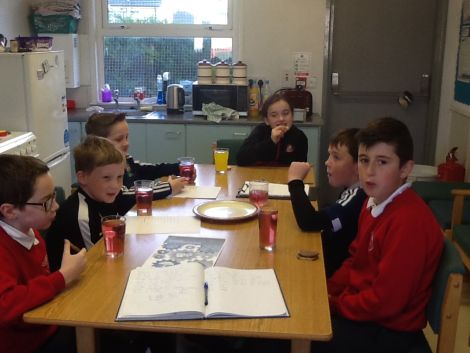 No matter how good one thinks a school is, it is important to ask the question: How do we make the school better? We all have opinions on this question, but the best people to answer this question is the pupils. Each of the classes with the older children have a Class Council and these go to make up the School Council. They meet with the Principal every month and explore how to make the school even better.
Working as a functioning committee, the children propose, second and vote on the positions of Chairperson, Vice-Chairperson and Vice-Secretary. The Principal fulfils the role of secretary in order to ensure that the children's time at school is not completely taken up with committee work, typing up the minutes and forwarding them to the Vice-Secretary, who then disseminates them among the group. The Chairperson leads the meetings, deciding on the agenda and ensuring that discussions run smoothly and, with a budget of £100, the councillors need to think carefully about how to spend it.
Read on and you will see how the children have a real voice in the running of the school and explore the website to see how their decisions go a long way to making real change in the school while, at the same time, helping the children learn about the democratic process, financial management and how committees function. With fresh elections every term, the School Council never rests and ensures that we all make the school even better!
News
18ú Deireadh Fómhair 2018
The members of the School Council this term are: Cathair and Seán Rang 7 Dylan...
Gaelscoil Ui Neill, 104 Washingbay Road, Coalisland Co. Tyrone BT71 4PU Tel: 028 87749178 | Fax:028 87741101 | Email: gaelscoiluineill@yahoo.ie